Accounting Software

Quickbooks
Rise works hand in hand with QuickBooks to keep payroll entries in sync.

Sage
The Rise and Sage duo lets you say goodbye to manual payroll accounting entries in Sage.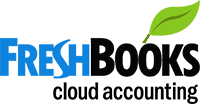 FreshBooks
FreshBooks syncs with Rise, eliminating the need to manually record payroll entries in FreshBooks.

Xero
The hardworking Rise-Xero combo puts an end to the need for duplicate payroll accounting entries in Xero.
Applicant Tracking

Greenhouse
Rise works with Greenhouse to optimize the recruiting process. Import new hires into Rise to streamline onboarding.
ERP

NetSuite
Let Rise and NetSuite ERP ensure your back-office operations and financial processes are in sync.

Microsoft Dynamics
Take control of your back office financials and operations with Microsoft Dynamics and Rise.
Wealth Management

WealthBar
WealthBar + Rise work together to promote your employees' financial well-being. Help your people build personal investment portfolios, whatever their financial goals.

Chimp
Rise and Chimp make social giving simple. Employees can donate money through their pay to their favourite charity.
Time and Attendance

Kronos
Manage your hourly workforce with confidence. Send approved hours to Rise to ensure compliance and payroll accuracy.

Humanity
Sync approved hours every pay period. Together, Humanity and Rise take the stress out of managing your hourly workforce.

Nexonia
Managing timesheets online is a breeze. Nexonia syncs with Rise's payroll software every pay period.
Interested in becoming a partner?
Reach out to us!