NEW HIRE ONBOARDING
Create an unforgettable onboarding experience
Help new hires get up to speed faster, learn your culture, and become part of the team in less time—and with less paperwork.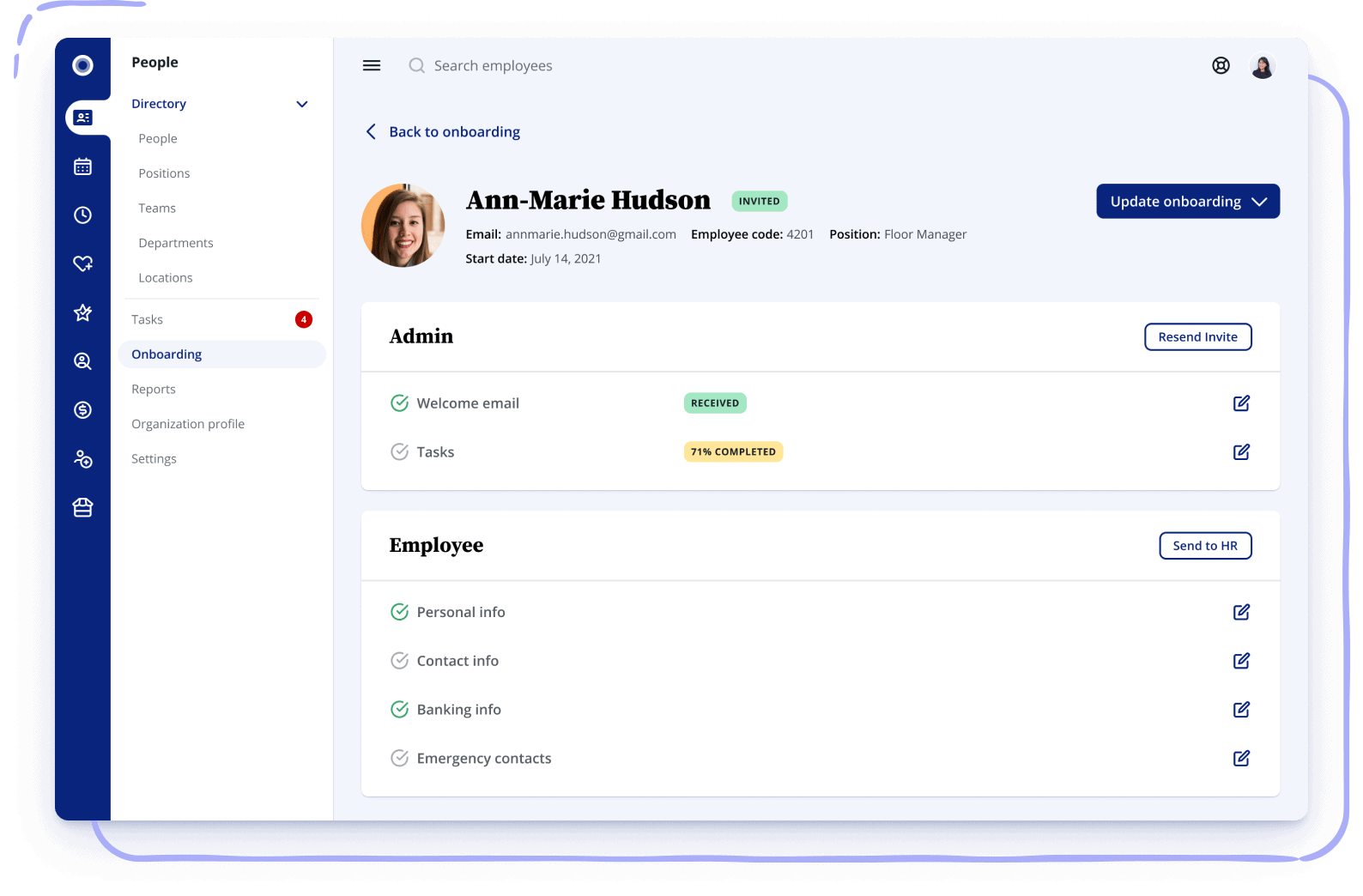 Make a great first impression
Give your new hire—and yourself—a better onboarding experience right from the start. Set the stage for an unforgettable onboarding with customized workflows. Gather important information from your new hire before they start, not on day one. Make sure everyone on your side knows what to do and when to do it.
Roll out the welcome mat
Invite your new hire to get to know you—and get to know them. Give them access to the org chart, ask them to sign off on company policies, self-enrol in benefits, and more. Collect personal information that goes beyond name and address with custom questions about their birthday, shirt size, or favourite pizza.
Stay on top of your tasks
Never miss an onboarding task again. Create checklists and custom workflows. Auto-assign tasks across different teams or departments to ensure everything gets done on time. Know at-a-glance where things stand and see whether tasks are done (or past due) with complete visibility into the onboarding process.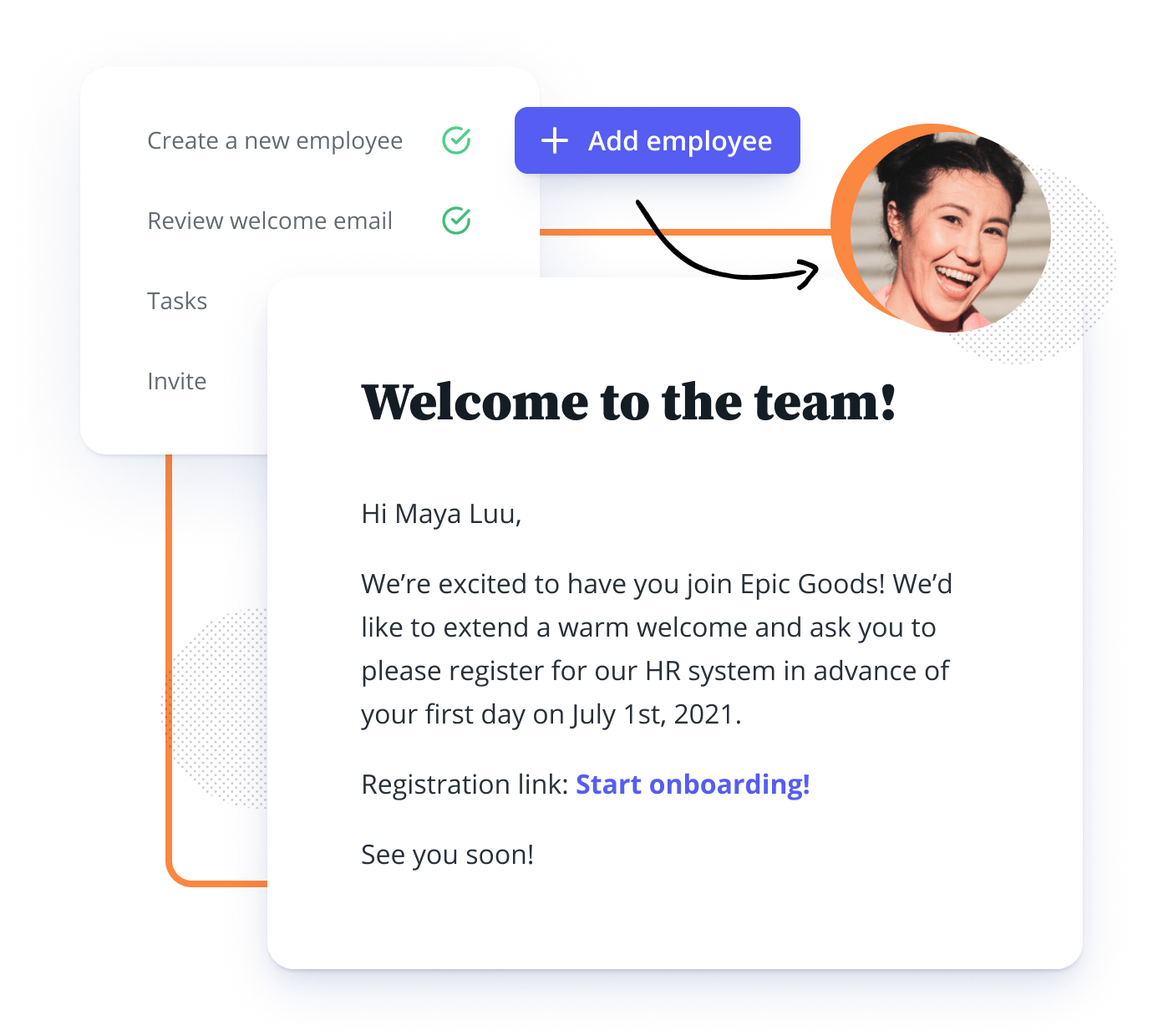 Very pleased with the new onboarding feature."
Digital onboarding is definitely saving me time. It has been phenomenal."