Employee Scheduling
Spend time on employees,
not their schedules.
Solve the scheduling puzzle for good and say goodbye to costly overhead with scheduling software that's flexible and adapts to how you work.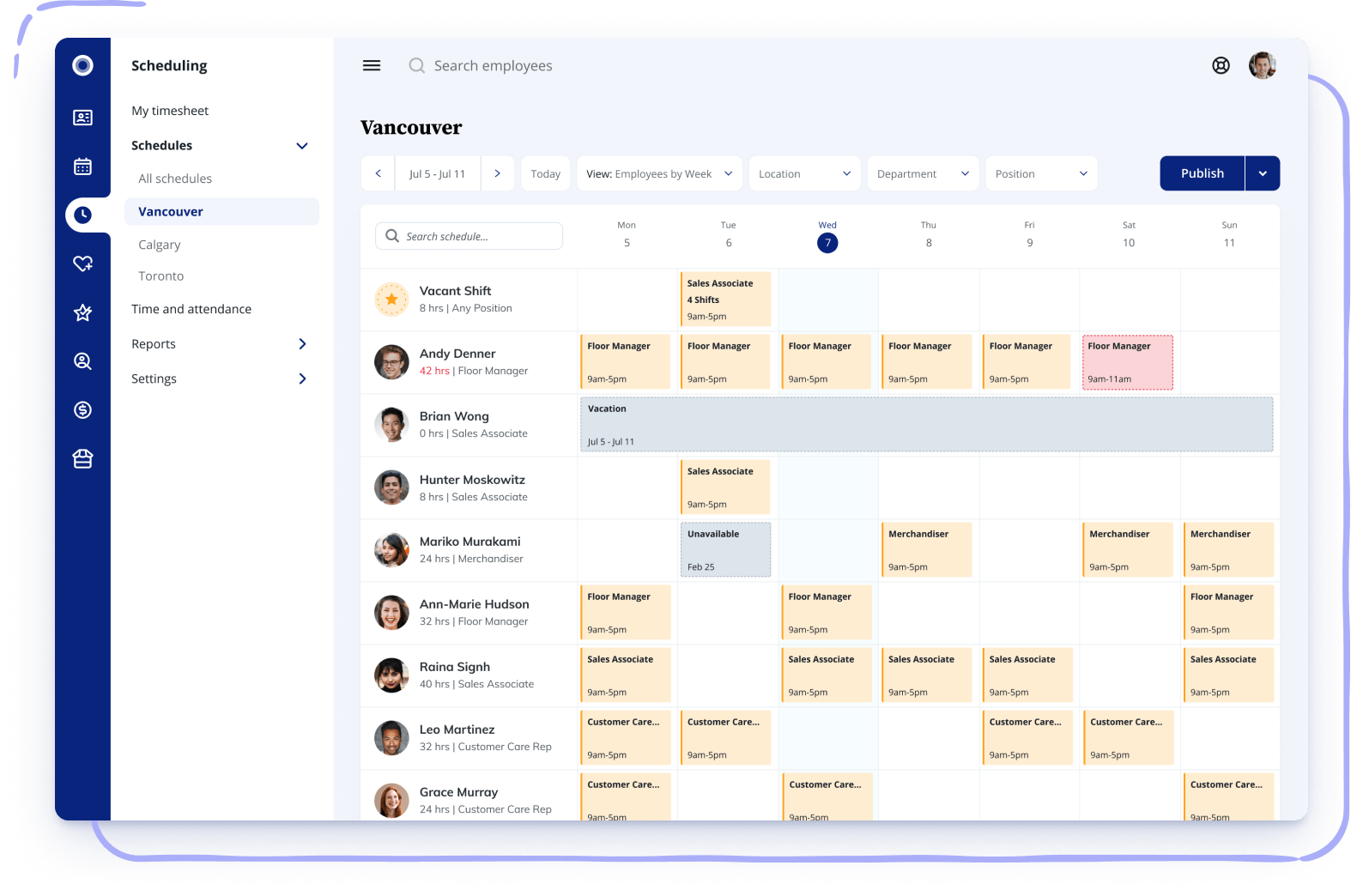 Rely on built-in compliance
You don't have to calculate hours, apply overtime rules, or even schedule breaks. Compliance with Canadian Employment Standards is baked into the software so all you have to do is approve timecards.
Keep everyone informed
Notifications about schedule updates are sent straight to your employee's inbox. They have the flexibility to check and change their schedules directly on their smartphone, cutting down on the back-and-forth.