Applicant Tracking System
Good help is hard to find.
Not when you have Rise.
People power business. We make it beyond simple for you to recruit, evaluate, and hire the very best people.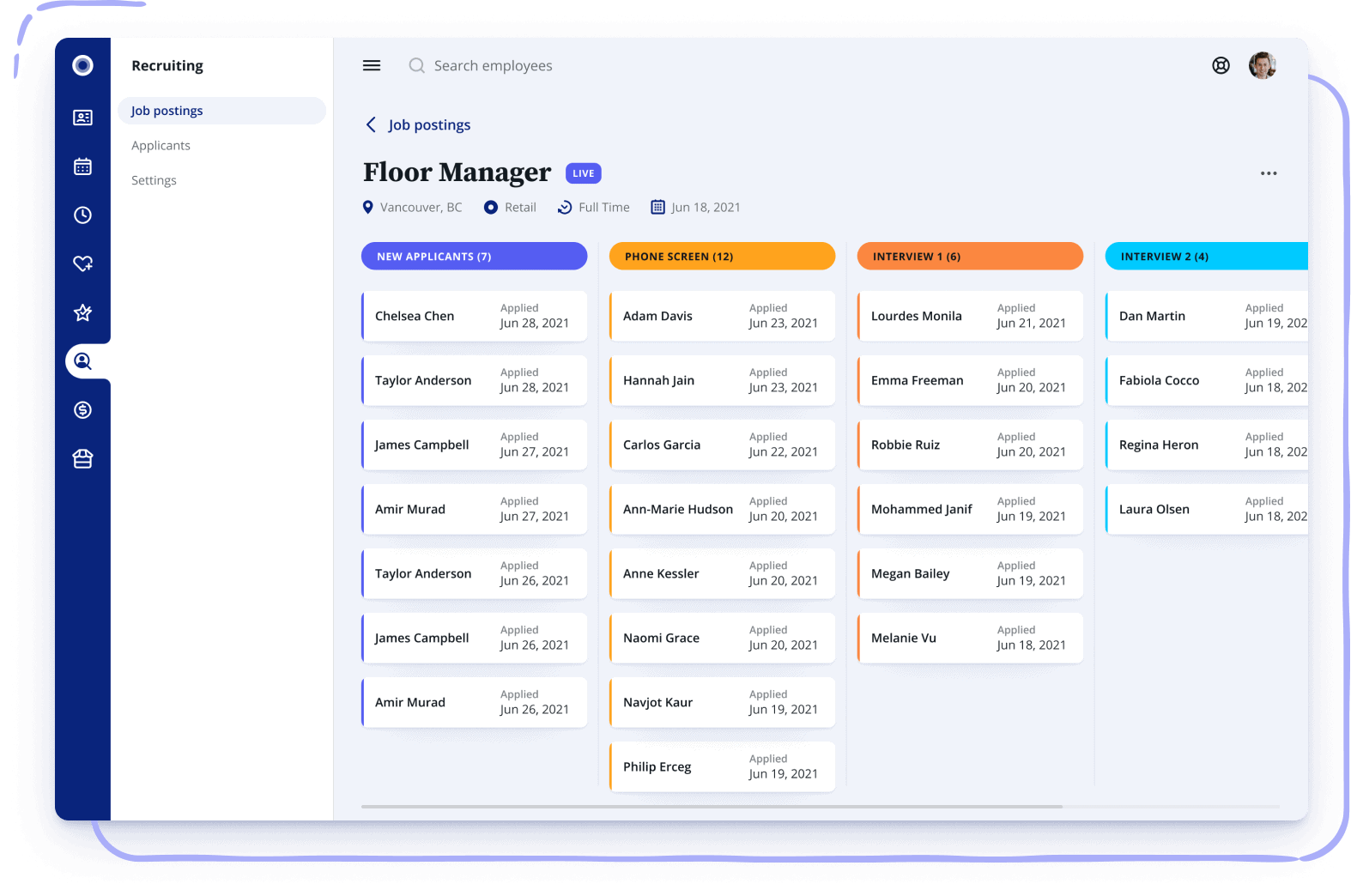 Ready, set, hire
Accelerate your hiring with our intuitive cloud-based ATS software that's designed for HR and hiring managers. Create custom pipelines and applicant funnels to easily manage candidates throughout the entire recruiting process. Drag-and-drop to move candidates to a new stage in less than one second.
Find your next hire, faster
In-demand candidates demand more from the recruiting experience: a careers page that's easy to navigate, more details about job expectations, custom screening questions that speak directly to the role, and confirmation that their application has been received. We help you do all that—and more.
Raise the bar on hiring
There's power in numbers. We've made it easy for you to involve your entire team in your recruiting efforts. That's why we never restrict the number of team members you can invite. Let your teams discuss candidates and collaborate to accelerate your hiring process and hire the best people.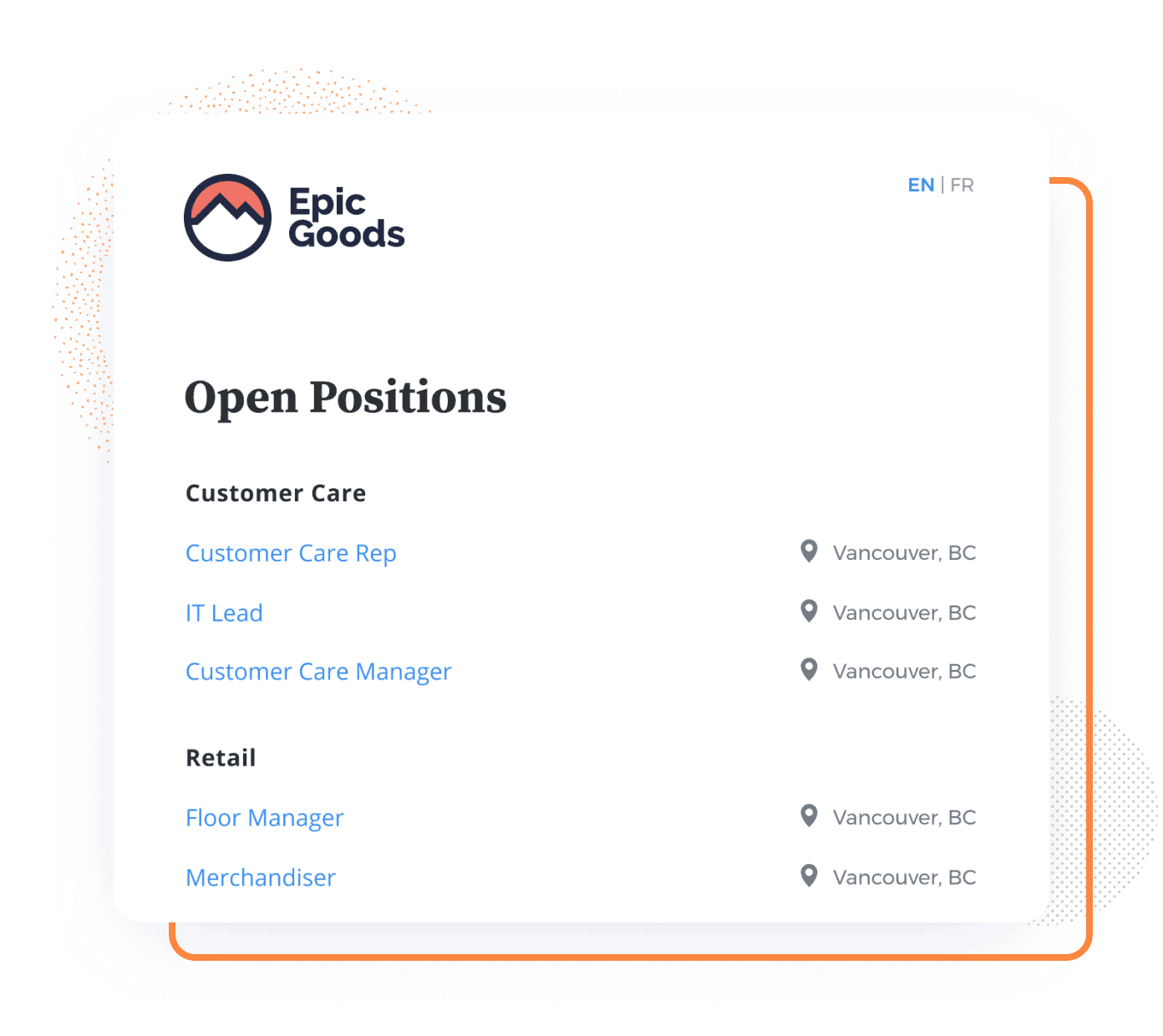 I really appreciate and value the simplicity and efficiency of Rise Recruitment platform. It saves me significant follow up time in my role—which is a treasure in our competitive job market!"
I'm IMPRESSED. And I can't say enough about how easy screening candidates is now. Total game-changer."