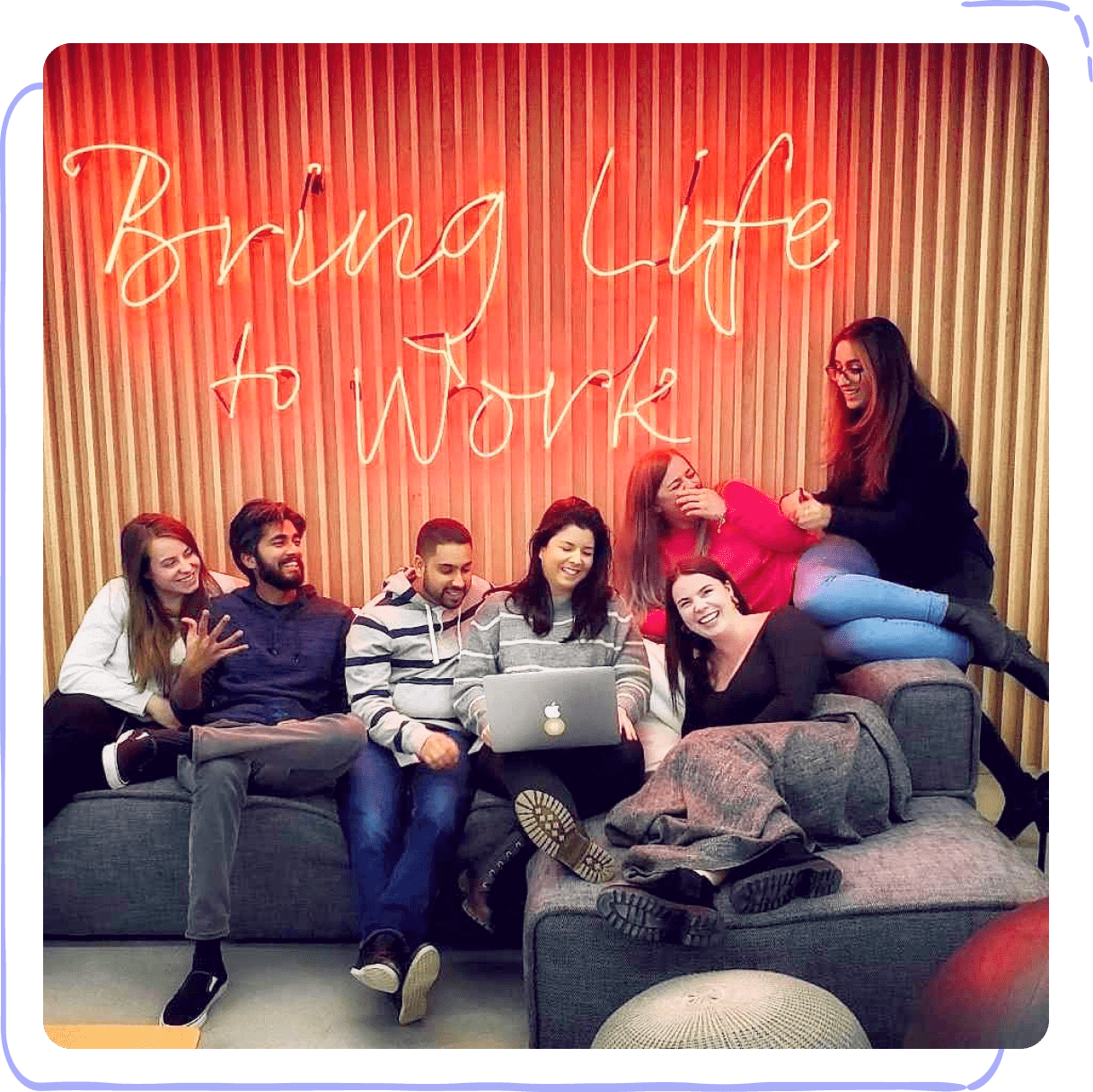 Bring life to work
It's the rise of people engagement
Happiness at work isn't the cause of employee engagement. It's the result.
At Rise, we know it, we feel it and it's what drives us.
Engaged employees are change agents. They inspire others, view failure as an opportunity for learning, and achieve more in their role and for their company.
We're changing how work happens—and how people work—through people management solutions that seamlessly integrate and can scale up with a company as they rise up.

Businesses power the Canadian economy—but it's the people that power businesses, both as consumers and employees. We built Rise to help companies and their people thrive, no matter where the work takes place.
Julie Bevacqua, Co-founder, Rise People
2012
We become the fastest-growing Canadian payroll provider.
2013
We have a growth spurt, tripling the number of our clients.
2016
Our name changes to Rise People to reflect our values.
2017
We launch Rise HR, forever changing the people and culture space.
2018
We partner with our investor Sun Life to reinvent benefits admin.
2019
We go where you go, with the launch of our mobile app.
2019
We disrupt the market with an integrated benefits experience.
2019
Bonjour! We become bilingual and offer support from coast to coast.
2019
We add career coaching to our platform.
2020
We set a new benchmark with a record year.
2021
Time to embark on the next phase of our journey: HR 4.0.
That's our story. What's yours?
We want to learn more about your people goals and help you create the absolute best employee experience from onboarding onwards.