Time Tracking
Make better use
of everyone's time.
Automate time tracking and employee pay calculations with intuitive software that runs like clockwork.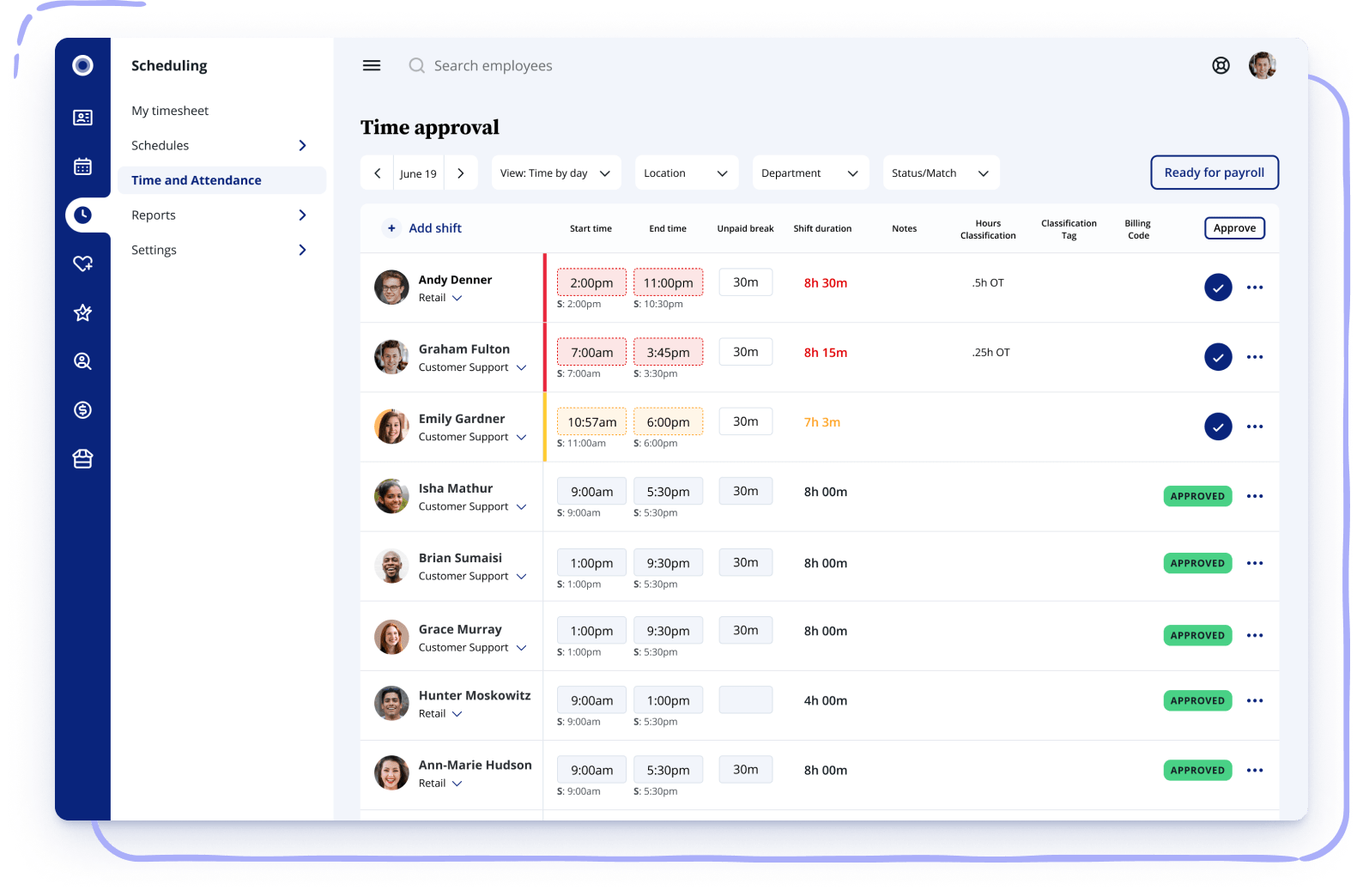 Make every minute count
Our timesheets, time clocks, and punch options allow you to create a time tracking system that matches the way you work. Opt for a traditional hardware clock or ask employees to punch on their devices.
See and control time
Get a bird's-eye view of all employees' hours for the day or week. See who punched when, what kind of hours were worked, plus you can always manually adjust things if you need to.