People Management
A people platform designed
by people, for people.
We make it easy for you to be super organized, with one place for your documents, onboarding info, benefits, payroll, time off—the lot of it, and more.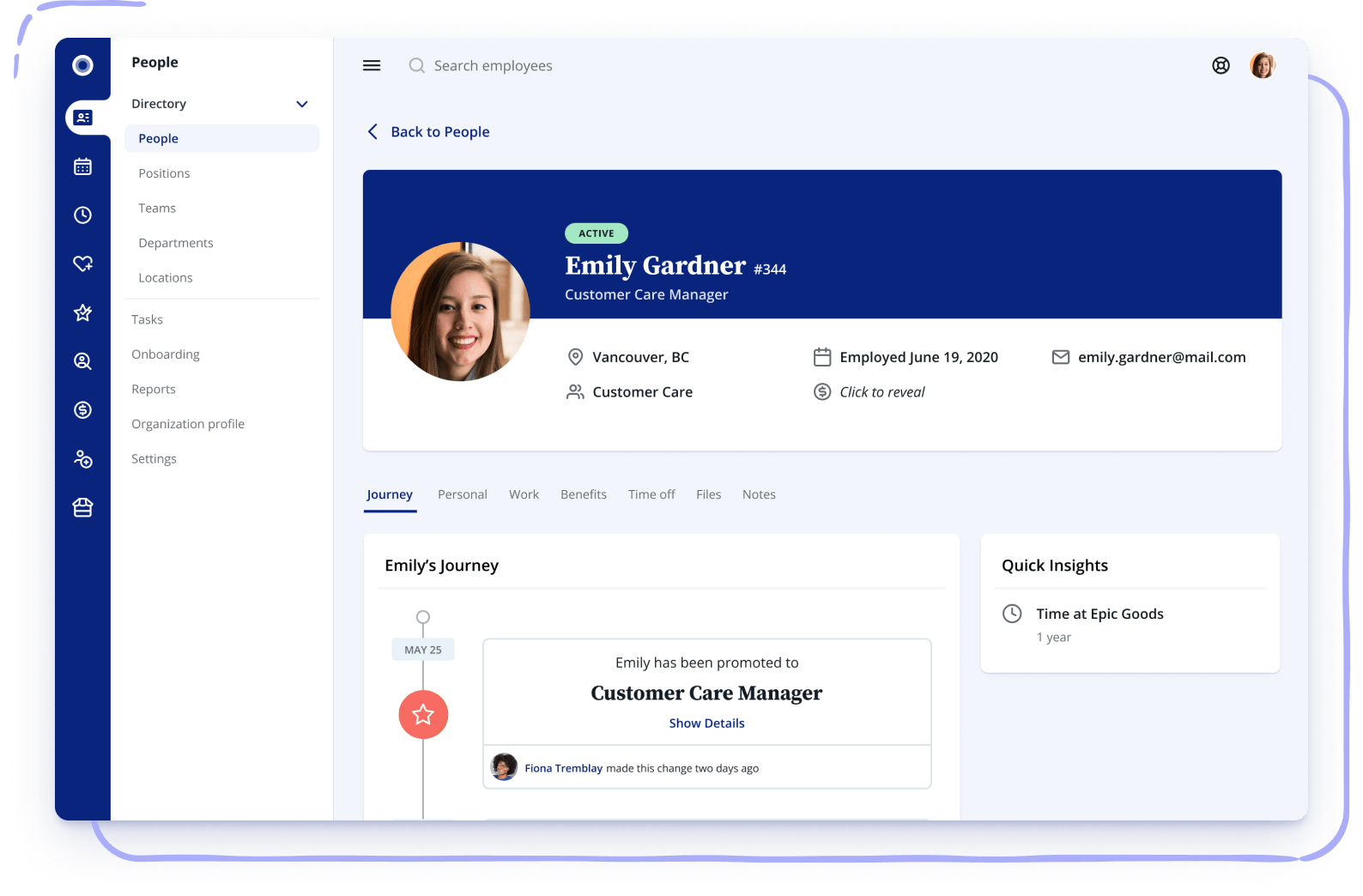 Be a person, not a title
When you grow your people, you grow your business. That's why our platform puts employee growth front and centre of people management. Celebrate birthdays, work anniversaries, and job changes. Showcase people's interests and their talents.
Lay it all out for employees
Create custom org charts to help new hires see who's who at your organization and better understand your structure and connections between employees. Plus, leaders can spot role gaps and make more informed personnel decisions.
Never second-guess your data
We make it easy for you or your employees to access and update information on the fly, from anywhere. And any changes are automatically synced across the platform, which means that your data is always up to date.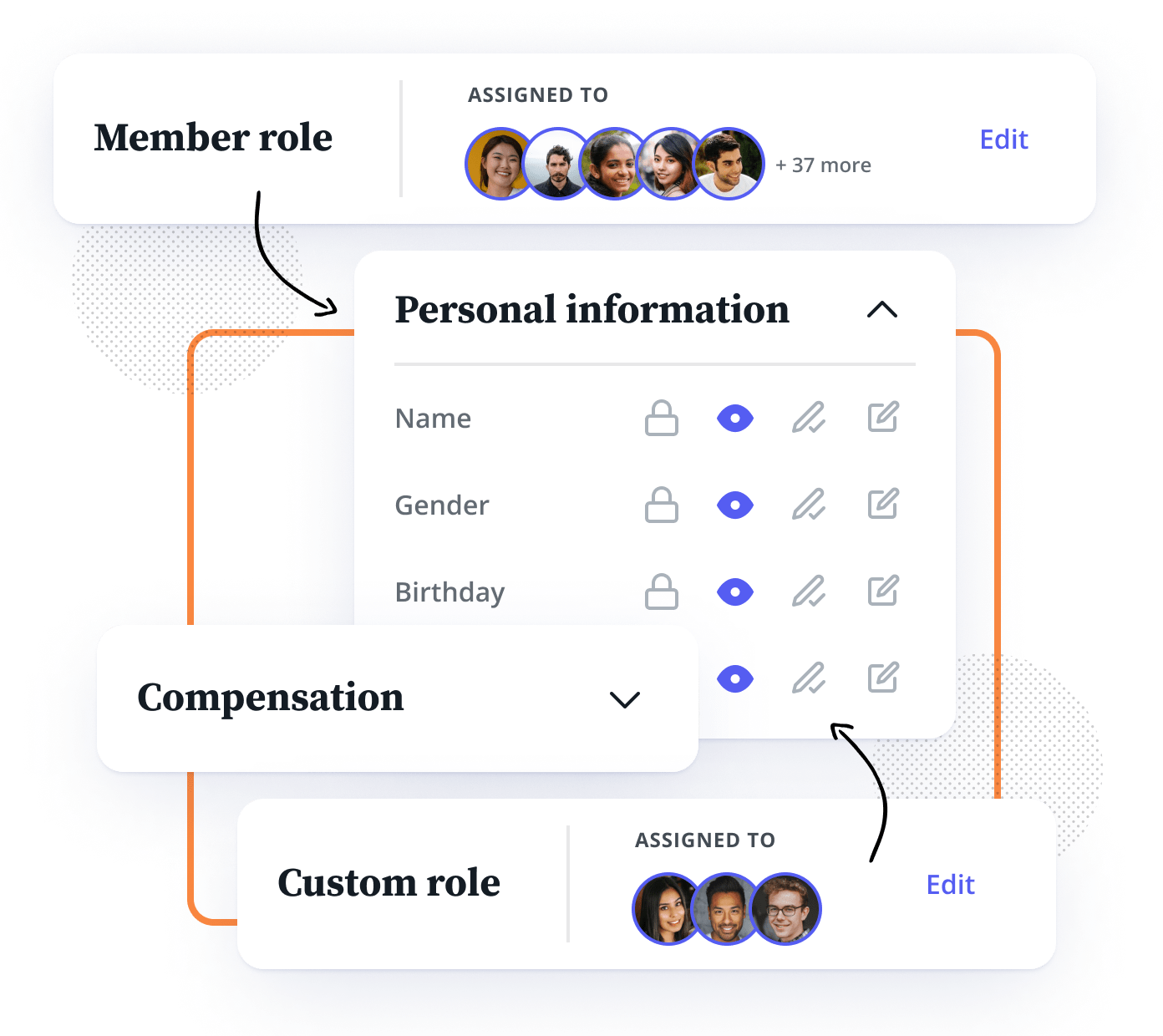 Tools to be your best
---
I feel perfectly in control of the details of my organization and of my employees' files.
Get digital signatures
Send employment contracts, policies, and other company documents by email—and track who signed and when.
Do everything, securely
Sleep soundly knowing your data is stored securely in the cloud with enterprise-level encryption.
Find what you need
Manage everything in one place, with seamless workflows that get everyone in the right flow and back to doing what they do best.

Absolutely love it! Never used a system where employees can do so much for themselves."
We don't have an HR department so it's essential for us to be supported. The Rise team came through for us. "