employee check-ins
Build rapport and employee engagement.
Nurture and engage your team with two-way conversations that help you enable growth, performance, and upward feedback.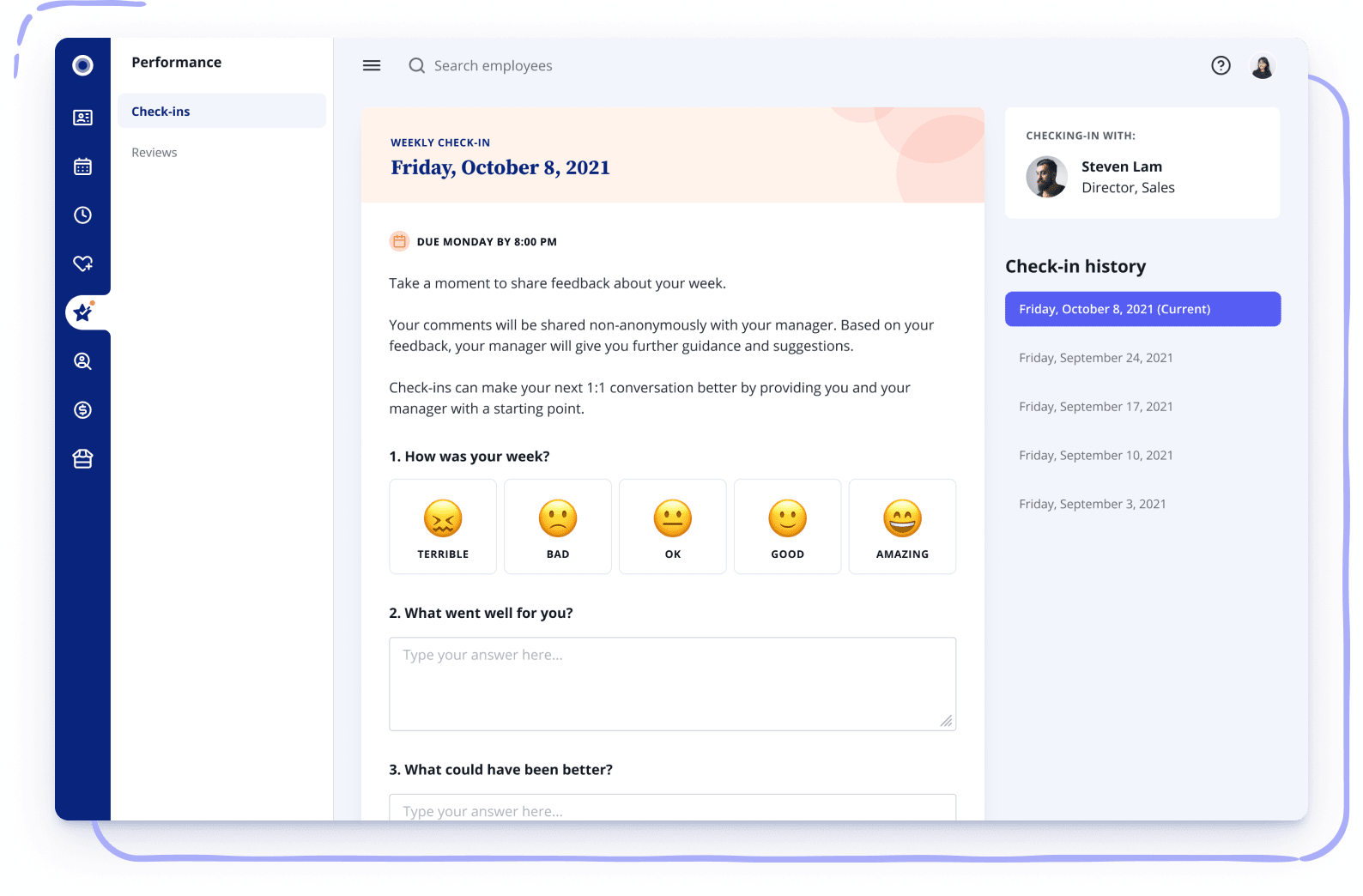 Make time to motivate.
Stay in touch to avoid being out-of-touch. Employee check-ins fuel insightful, engaging conversations with your direct reports. Use check-ins to share feedback, surface talking points for 1:1s, and see where employees are excelling—and where they could use more support to be at their best.
Think full circle, not silos.
Employee check-ins seamlessly connect with goals, so your team can update you on ongoing tasks too. This adds context to your conversations and helps you get comprehensive insight into how things are going. Plus, you can identify blockers and setbacks before they affect deliverables.
Rely on reminders.
Automated email and in-app reminders help keep everyone on track and their focus where it needs to be. Managers and employees can keep the conversation going while meaningfully—and honestly—engaging in productive discussions around work and career development.