employee performance management
Show employees the value
of their contributions.
Encourage employees to do and be their best, with guided feedback, career conversations, and check-ins that boost happiness and engagement.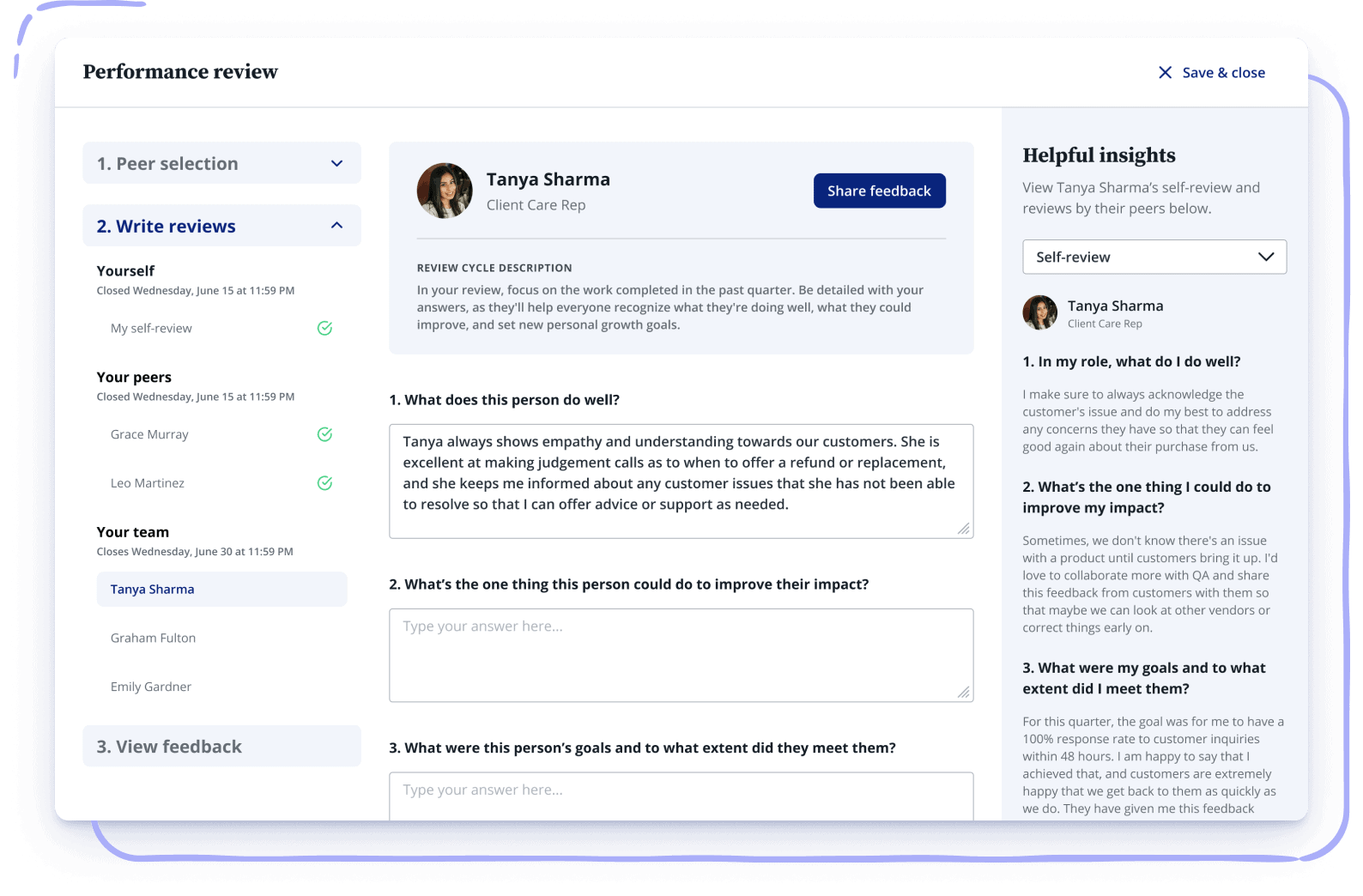 Reimagine the review process.
Feedback should be a loop, not a straight line. Swap the dreaded annual review for recurring feedback cycles that build on each other and help employees thrive in their role with clearly defined goals and helpful insights into their job performance. See where your employees excel and which skills they need to continue developing and improving.
Don't start from scratch.
Unless you want to. We've done the legwork and put together a bank of questions proven to generate useful and actionable feedback that fuels employee growth. Build out templates using our question bank and/or add your own questions. Cut down on duplicate tasks with customizable templates that match your workflows.
Review the way you want.
Everyone works differently. Get the whole picture with robust review cycles that ask for self-feedback or feedback from peers, direct reports, or managers. Create a guided post-mortem review on a project. Support employees with weekly or quarterly 1:1s with managers and build a culture of continuous improvement.
I'm so glad to have this performance assessment tool, it is rocking my world!"
The performance management function looks great and the user experience is straightforward."