Features
Group Benefits
Benefits made easy. Employees can self-enrol online in minutes and make changes at any time. And with real-time updates, your bill is always accurate.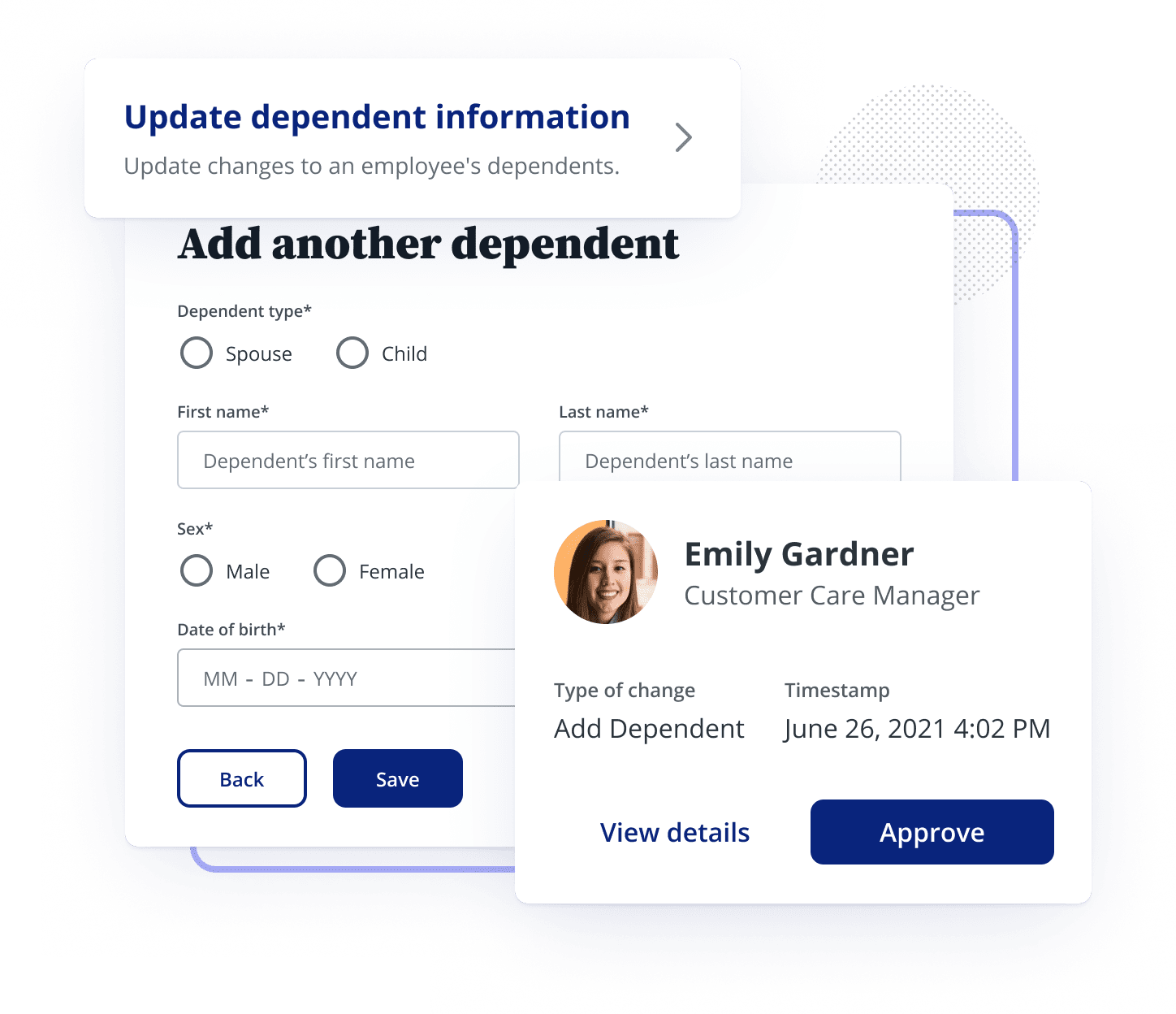 Modern Benefits
Comprehensive group health benefits plans backed by leading insurers.
Employee Self-Enrolment
Empower your employees to self-enrol for group health benefits, pensions, and optional coverage.
Effortless Invitations
Invite your employees to enrol by batch uploading their information or entering it individually.
Tailored Plans
Allow employees to choose what optional coverage they need.
E-beneficiary
Give employees the flexibility to nominate or change their beneficiaries online, without needing to submit any paper forms.
Digital Benefits Booklet
Give employees easy access to coverage information with a downloadable plan booklet.
One Login
Enjoy the convenience of single sign-on (SSO) from within the Rise platform, which gives you instant access to the carrier's plan member site.
Streamlined Administration
Admin Dashboard
Monitor progress in one place as your employees enrol—you'll be notified when enrolment is complete and can nudge employees who aren't enrolled yet.
Employee Self-Service
Cut down on admin updates. Employees can update personal information or dependent details at any time.
Policy Compliance
No need to pore over the fine print. Our platform knows the rules of eligibility inside and out—ensuring compliance with provincial laws and tax guidelines.
Late Enrolment Reminders
Avoid any late-enrolment issues with timely reminders.
NEM Automation
Ensure coverage over and above the Non-Evidence Maximums. Rise automatically calculates the NEM and guides employees to the right health questionnaires.
Seamless Sync to Payroll and HR
Our Benefits platform syncs with HR and Payroll, so any changes you or your employees make are instantly updated everywhere.
Reports
Keep your finger on the pulse of your benefits plan with reports on contributions, payroll, service charges, remittances, and more.
Benefits Expertise
Reach out to our team of benefits experts whenever you need help.
Automated Premium Management
Premium Management
Hand over premium adjustments and reconciliations to Rise—we'll take care of them every month.
One Bill
Receive a single monthly bill. And, with no time delays between payroll and the carrier's system, your bill is always accurate.