Rise People announces new integration with global small business platform Xero
Vancouver, BC - February 28, 2023 - Rise People Inc. ("Rise"), Canada's all-in-one people management platform, today announced their new integration with Xero, a global cloud-based accounting software platform for small businesses.
The Rise and Xero integration simplifies maintaining accurate financial records for accountants, bookkeepers, and small businesses. Users will be able to access custom payroll reports and invoices from one place, as well as easily sync all of their payroll data to Xero. The integration also offers extra peace of mind with built-in checks for report balances before syncing.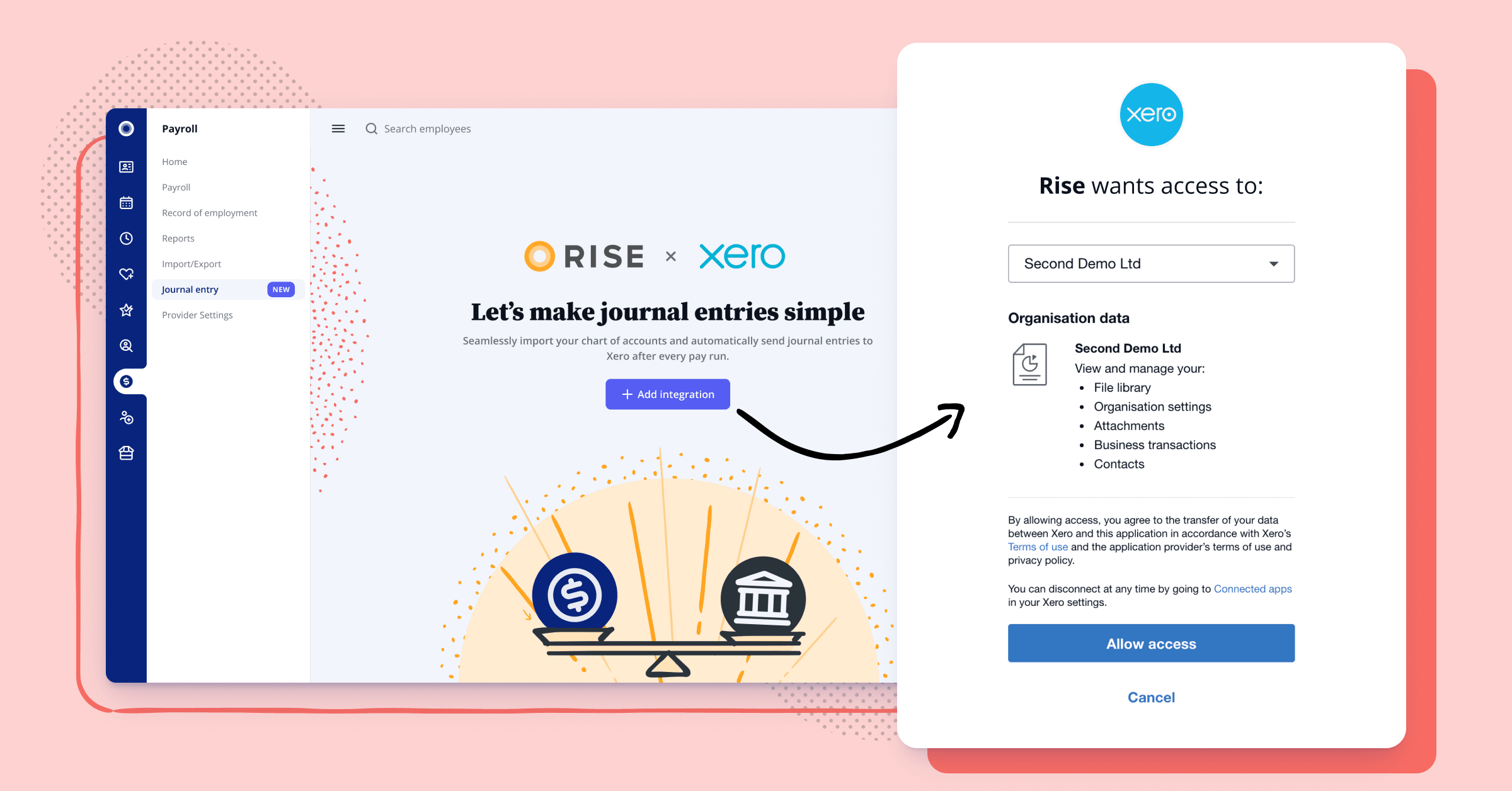 The new integration delivers a delightful, seamless payroll and accounting experience to Canadian bookkeepers, accountants, and businesses via the Xero App Store.
With studies showing that employees are likely to leave their job if there are mistakes with their pay, getting it right the first time is a top priority for accountants, bookkeepers, and business owners. The Xero and Rise integration will help make running payroll much more seamless, reducing errors, automating compliance, and minimizing manual data entry.
"Xero is a modern and intuitive solution for small businesses and their advisors. The Xero integration will save small businesses time and money while ensuring compliance and accuracy."

- Misha Abasov, COO at Rise People
Faye Pang, Xero Country Manager - Canada said: "We know that so much time as a small business owner can be spent on managing critical people processes. This is why we are continually looking at ways to make life better for small business owners, their advisors and employees, including making it easy for powerful payroll solutions such as Rise to connect with Xero."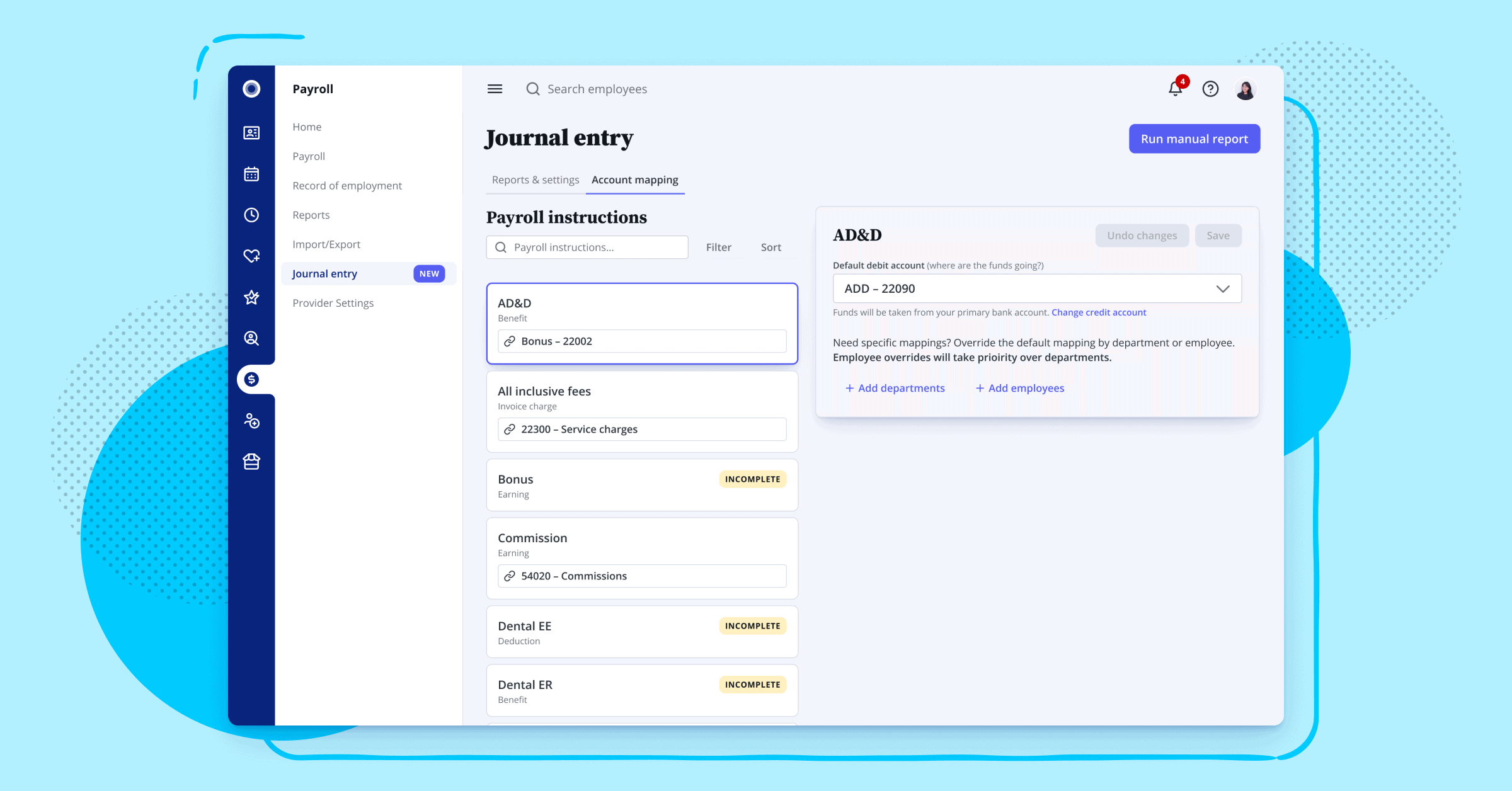 The new Rise Journal Entry and payroll integration is available globally in the Xero App Store.
The Rise and Xero integration gives advisors and small businesses the ability to:
Skip multiple logins and review all clients from one single dashboard
Generate and download standard or custom reports at any time
Connect with the Rise support team by phone, email, or live chat
Sync all payroll data to Xero easily
Save hours of work by reviewing all bookings and invoicing clients from one place
"Connecting with Xero is the logical next step for Rise in making payroll as simple as possible for Canadian businesses and finance/accounting professionals," continues Misha. "Our mission has always been to allow organizations to focus more on their people and less on processes, and Xero is helping us to further that goal."
The new Rise payroll integration is available globally in the Xero App Store at this link.
About Rise People
Rise People is Canada's first and only all-in-one people management platform. Rise offers a modern suite of HR, benefits, and payroll solutions used by thousands of employers across Canada. Visit risepeople.com to schedule a demo and see how Rise is changing how work happens—and how people work—through people management solutions that seamlessly integrate and can scale up with a company as they grow. For more information about Rise, please visit our website and LinkedIn.
For press inquiries, please email newsroom@risepeople.com.