We bring life to work.
We're a group of highly motivated and extremely creative people. We're innovators who are reinventing the employee experience—one excellent feature at a time.

We believe in fostering open dialogue and collaboration to cultivate strong relationships, build inspired teams, and drive our success. Actually, make that hyper-drive our success.

If we sound like your kind of people, give us a shout (and your resume).
Apply now
Simple
Complex shouldn't mean complicated. We build robust people management solutions that are intuitive and easy to use.
Honest
Honesty is more than not-lying. We believe in being real and authentic, and always bringing our genuine selves to work.
Human
Whether it's a multinational corporation or a mom-and-pop shop, people are at the heart of every business—including ours.
Life at Rise
We see work as more than a paycheque, or the daily grind, or the thing that's in the way of your weekend. The work we do has a tremendous and positive impact on HR managers, payroll specialists, and employees at every level.
We celebrate our wins and learn from our setbacks. We collaborate and co-create to build solutions that completely change how companies of all shapes and sizes manage their payroll, scheduling, time tracking, group benefits, recruitment, onboarding, and more.
We're not a start-up, we're a Rise-up, and we're changing how work happens and how people work.
We'd love for you to join us.
See open roles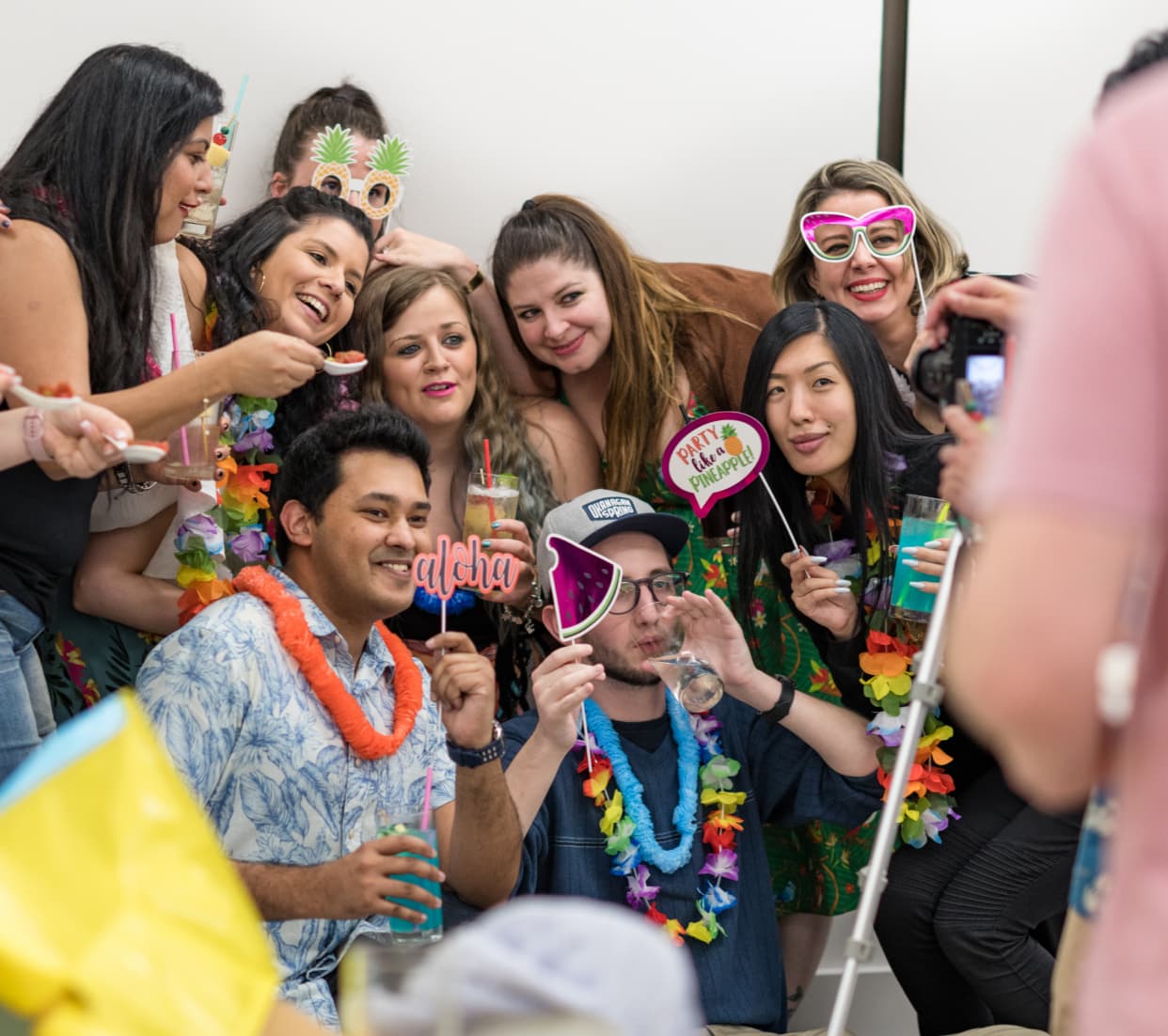 It's been an exceptional experience working at Rise. Engaging with HR professionals, showing them how our software solutions can help them support their employees, it's all been so rewarding for me.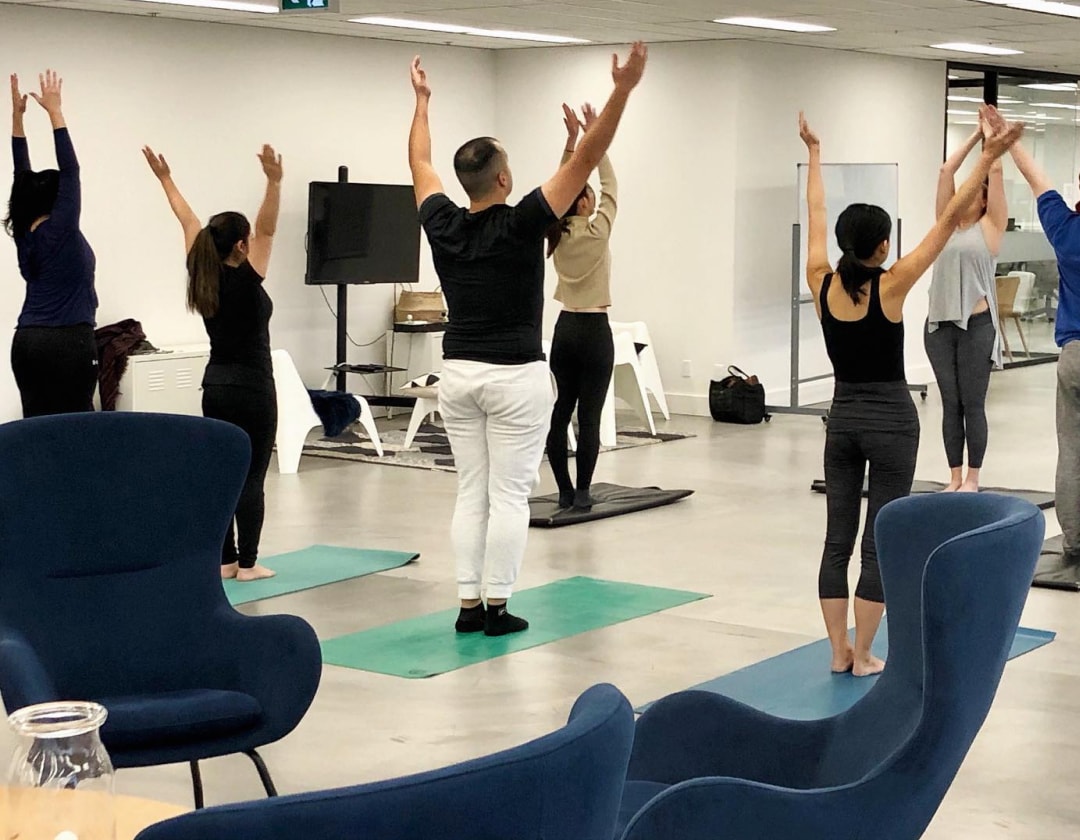 The best part of my job is when someone signs an offer and I get their onboarding started. We do everything within the Rise platform and it's easy and seamless and they get to experience the same kind of excitement our clients and their employees do.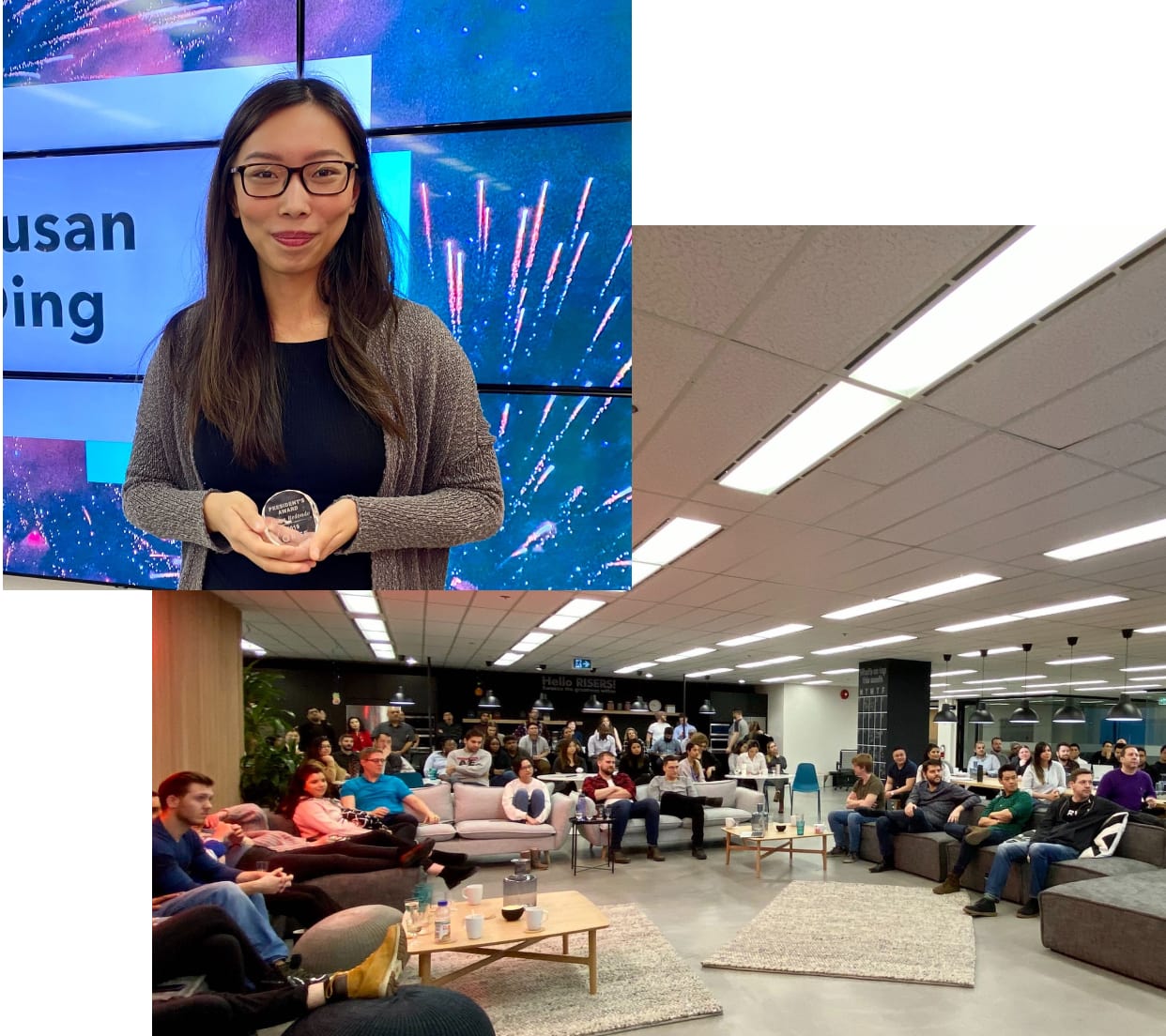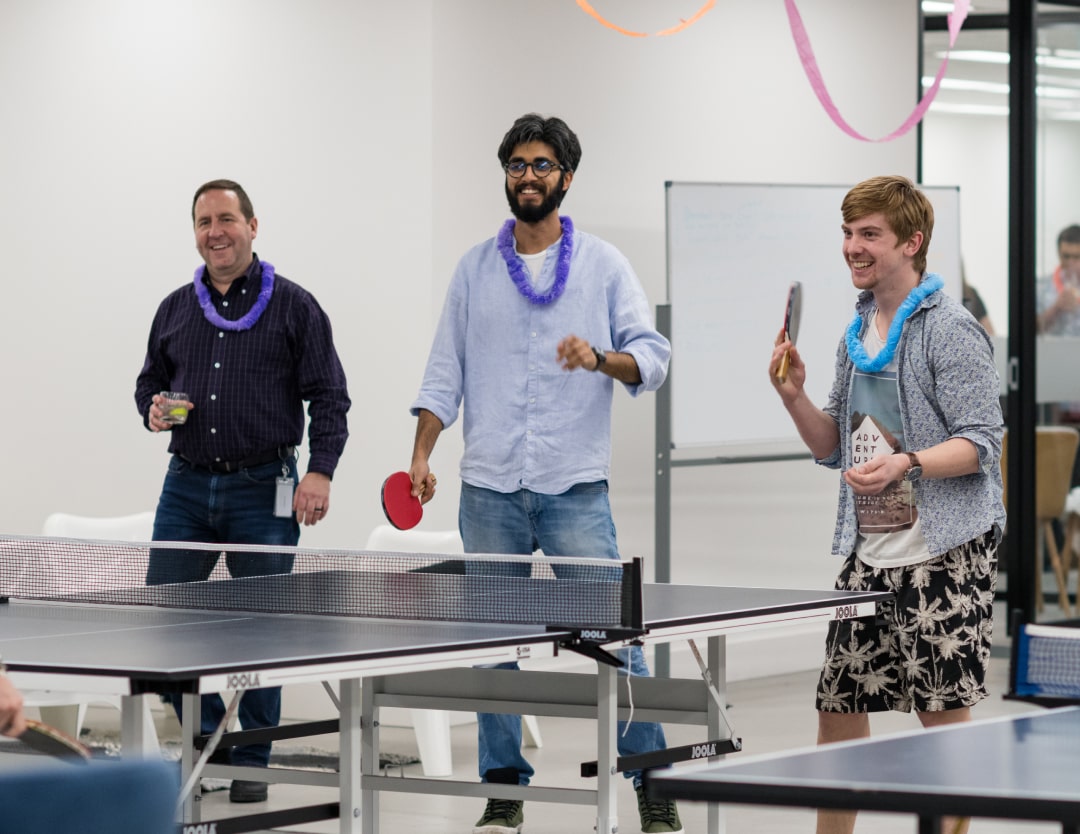 I am super passionate about design and creating solutions for people who are just like me: the employees that get to use our software and have their work, and their lives, made easier by it.

Benefits that rise above
Our Rise Above benefits package has it all, designed with a focus on career progression and employee health and wellness.
Retirement savings matching plan
Guilt-free work from home policy
Top-notch health and virtual care with no waiting period
Paid day off for birthday and work anniversary
$2000 mental health coverage
Vacation, paid flex, and volunteer days
Learning and development budget
Team gatherings and hackathons
Monthly health subsidy
Sit-stand desks for everyone
Our offices from coast to coast