Full disclosure: we're going to be talking a lot about our own online payroll software here. That's because our payroll reporting is so good that we want to shout it from the rooftops. Plus, using a payroll software that has custom reporting is something not a lot of people know they need, because not a lot of payroll solutions offer it (and almost no one else offers it for free).
So, if you're a person who is responsible for administering payroll, for making decisions about employee compensation, or who just wants to better understand the people side of business, here are five benefits to having a robust online payroll reporting system like the one Rise offers.
1. Understand your business better

Data helps you make more informed decisions. Gut feeling should not factor into choices about benefits or employee compensation. Rather, using data can take the guesswork out almost completely.
Metrics like employee turnover rate can help you understand your business, spark discussions with management, and ensure employees are engaged. Plus, it can save you a lot of money. Hiring a new employee can cost your business as much as $17,000, so a high turnover rate is an incredibly expensive problem. Not to mention, it's often indicative of other, more hard-to-pin-down problems like low employee engagement and morale. Having easy-to-understand and readily available data can show you—and your C-suite—that there is a problem before it gets out of control.
Don't be fooled: low turnover rate can be indicative of problems, too. Sometimes it can mean that your workforce has a relatively low level of career ambition, an intolerance to change, or a lack of skill development. Keeping a close eye on the movement—or lack thereof—of your employees can tell you a lot about your workforce and your leadership team, and help you make better decisions about talent management.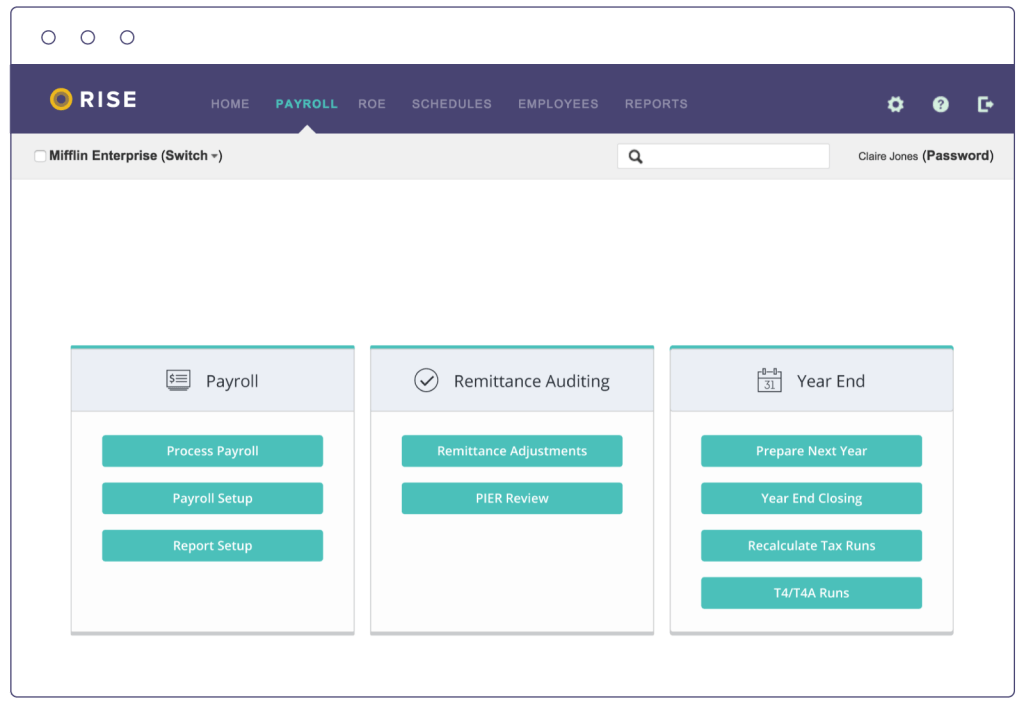 2. Understand your employees better
Not only does data help you see turnover rate, it also helps you stay up-to-date on employee milestones, ensuring your team feels engaged and appreciated. For example, let's say Jim has been working at your company for five years. He's due for a promotion, his vacation pay accrual didn't increase on time, it was his birthday two weeks ago and he had to remind his manager that he hadn't received his annual bonus.
He's not alone in experiencing these problems, either. The other day in the line at Starbucks, you overheard Susan commiserating with Jim about how, last year, they forgot her birthday completely.
Hopefully, this doesn't sound familiar to you. But if it does, it probably means your payroll software isn't doing its job. You should never miss a birthday, a bonus, or a boost in benefits because your software should remind you of all of that and more. No human should be expected to keep track of everything.
Using a payroll system with robust reporting means that all of your employee data, from major milestones to compensation information, are housed in one accessible place. Think of it like your personal assistant (who happens to be a payroll guru) married Excel and this is their super awesome baby.
3. Visualize live data quickly and easily
Speaking of Excel, do you find yourself having to export your data to Excel before you can visualize it? You shouldn't. With Rise, you can visualize live data right in the software. In fact, our payroll program has many of the same functionalities for data visualization that Excel does, and it's just as easy to use. Plus, all reports are exportable to Excel, CSV, or PDF when you're done.
For example, we could create a report that shows length of service and department, and another one that shows compensation or status change, which would indicate who had a promotion, when.
As you compare the data on the graphs, you begin to realize that, although the Marketing team has a lower turnover rate than any other department on average, they also give more promotions and bonuses than any other team by about 20%. What does that mean for your business? Bring your beautiful, easy-to-understand graphs—including pie, bar, line, curved line, scatter plot, heat-map, and gauge—to the leadership team and let the discussions begin.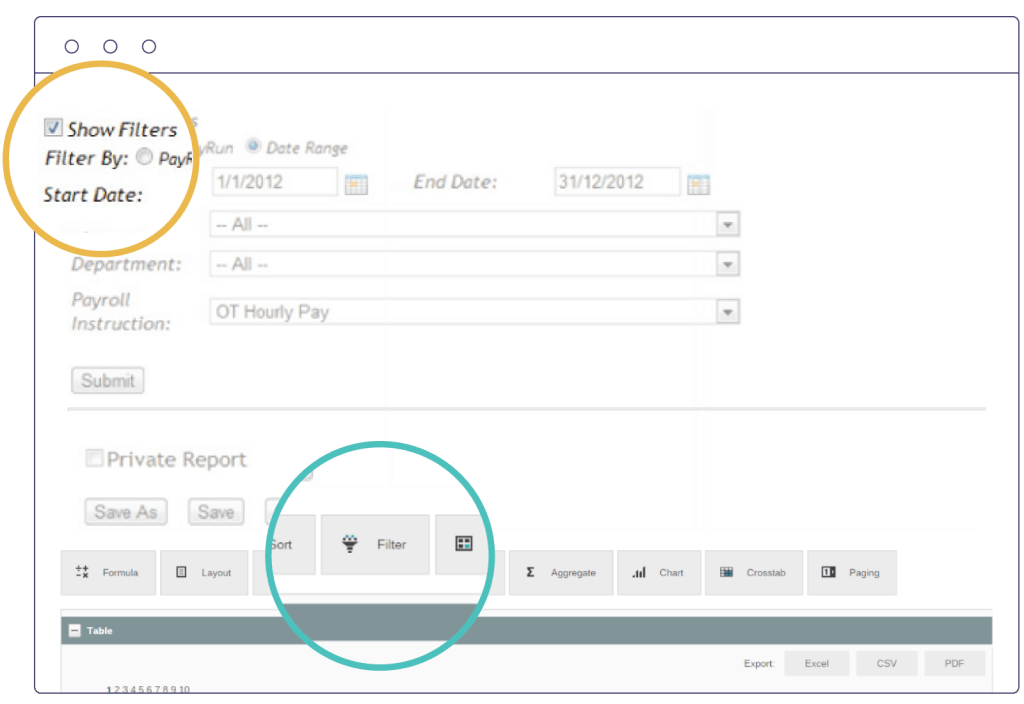 4. Make unlimited custom reports for free
By now you're probably thinking, "This is all great, but creating custom reports is expensive when I have to pay for every single one." To that we say this: don't pay for them. Data is so important to your business, from helping you understand and appreciate your team to informing your most complex business decisions, that you should be able to create reports easily and for free, any time you want.
With Rise, our price includes everything, including unlimited custom reports. It's a transparent, singular cost, and we'll never charge you any hidden fees. So go ahead and make as many reports as you like.
5. Payroll and benefits reconciliation
In addition to offering payroll software, Rise is also a licensed benefits broker. The best part of integrating those two functionalities, should you assign us as your broker, is that we will take over the reconciliation between the two, including adding new hires and removing terminations from your plan. We also automatically update salary changes within the plan for LTD and Life when applicable.
Another unique benefit of assigning Rise as your broker is use-claims reporting. We provide an easy-to-read utilization and claims experience so we can watch out for negative trends. That is, our payroll reporting can help you understand your benefits data, make better decisions, and stay on top of the needs of your employees.
Bring life to work, and your inbox.
Subscribe to our monthly email roundup of news and helpful resources on workplace trends, employee engagement tactics, and more.