Save trees, and your time
Paper enrolment forms are inefficient and error-prone. Invite employees to self-enrol online, enrol on an employee's behalf, or modify employee coverage. Any changes are instantly synced with your carrier, HR, and payroll so you never have to worry about making updates in multiple places ever again.
Power to your people
Employees can self-enrol from any mobile device or computer, and access a digital plan booklet to make informed decisions. They can select coverage for dependants, waive coverage, coordinate benefits with their spouse's plan, select optional coverage, nominate beneficiaries online, and make ongoing updates.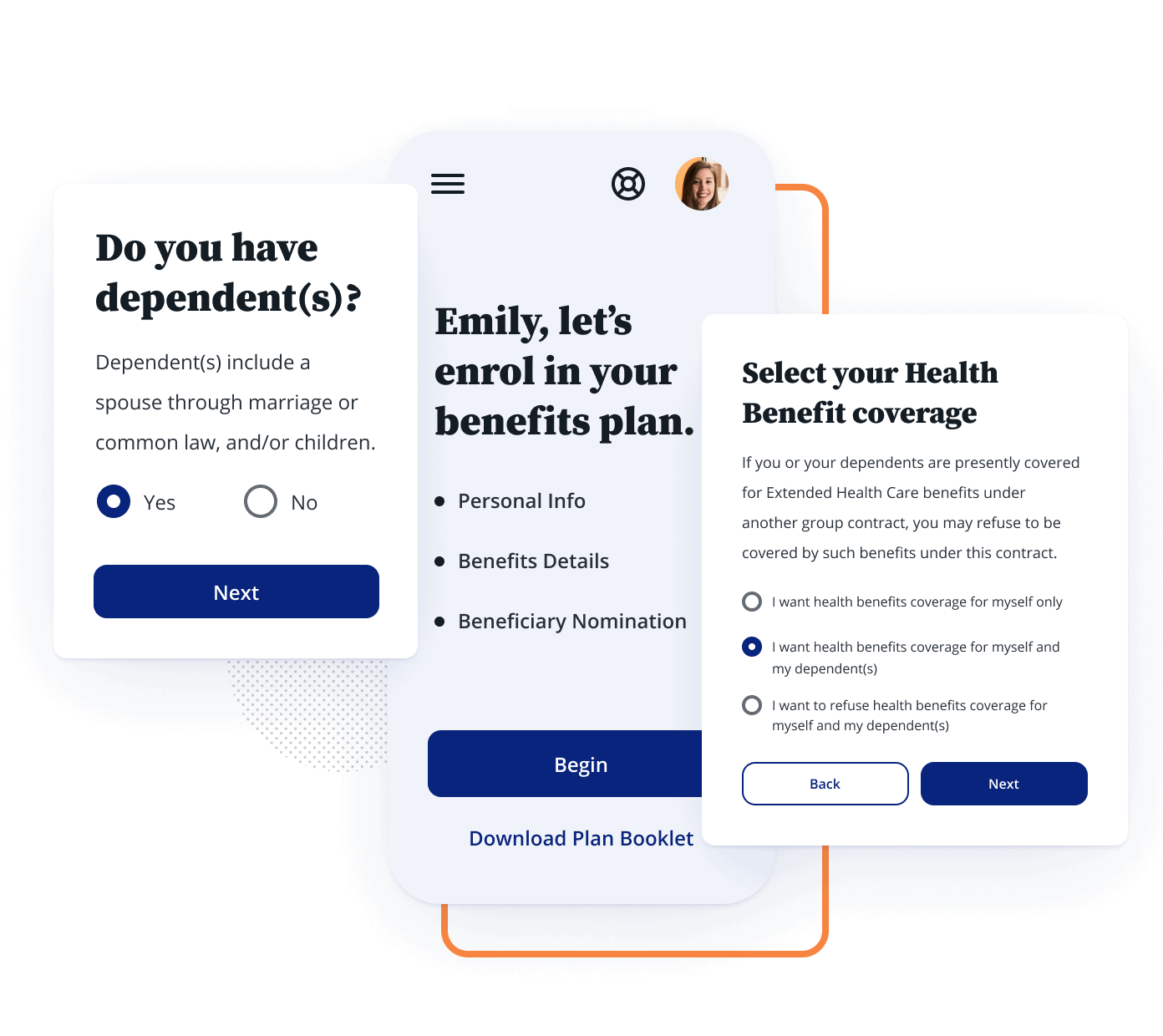 The very best benefits experience. For everyone.
---
I think it's a cool platform; it's neat, slick, and works well."

Know everything, effortlessly
Your plan admin dashboard is your benefits command centre. View employee statuses, send reminder emails to enrol, update employee information, view plan booklets, and download eligibility reports.
One invoice, one payment
We like to keep it simple. Everything is on one, consolidated bill. You'll only receive one monthly invoice and make one monthly payment. We'll handle remitting payments to the carrier for you.
Chase goals, not paper
Our seamless benefits management platform puts an end to manual data entry and expedites the enrolment process. Which means that you and your employees can quickly get back to business.
Automate compliance
Reduce costs and relieve business risk with benefits that integrate with HR and payroll. With our automated system, you'll stay ahead of regulations and ensure your business is 100% compliant and never at risk.
Rise benefits management is very user friendly. It's straightforward and looks good too!"